Ampere showrooms in Tamil Nadu
Hello People. This article gives you information about Ampere showrooms in Tamil Nadu. As you EV users already know, Ampere manufactures electric two wheelers.
G A T Enterprises
This Ampere showroom is located at 236,Kaveri Complex, 1st Avenue, Banu Nagar, Pudur, Ambattur, Chennai, Tamil Nadu 600053.
DHIYA Ampere
This electric vehicle showroom can be reached at Middle street, 13, Rukmanipalayam Rd, nearby shanti theatre, opposite DBS bank ATM Nearly daynight marketing shop, Mannargudi, Tamil Nadu 614001. Their website link is here https://amperevehicles.com/
Wagon Wheelz
Wagon Wheelz is located at 114, opp. Central Studio, Trichy Rd, Coimbatore, Tamil Nadu 641005. Their website link is here https://wagonwheelz.com/
Chitra Motors
This electric vehicle dealer can be reached at No.5/512, sagdevan complex opp.salai mariyamman kovil, Salem Main Rd, Lakkiampatty, Dharmapuri, Tamil Nadu 636705. Their website link can be found here https://dharmapurionline.com/ad/electric-scooter-dharmapuri/
Ampere Tiruvannamalai
Ampere Tiruvannamalai is located at 22, 99, POLUR MAIN ROAD, Vengikkal, Tiruvannamalai, Tamil Nadu 606601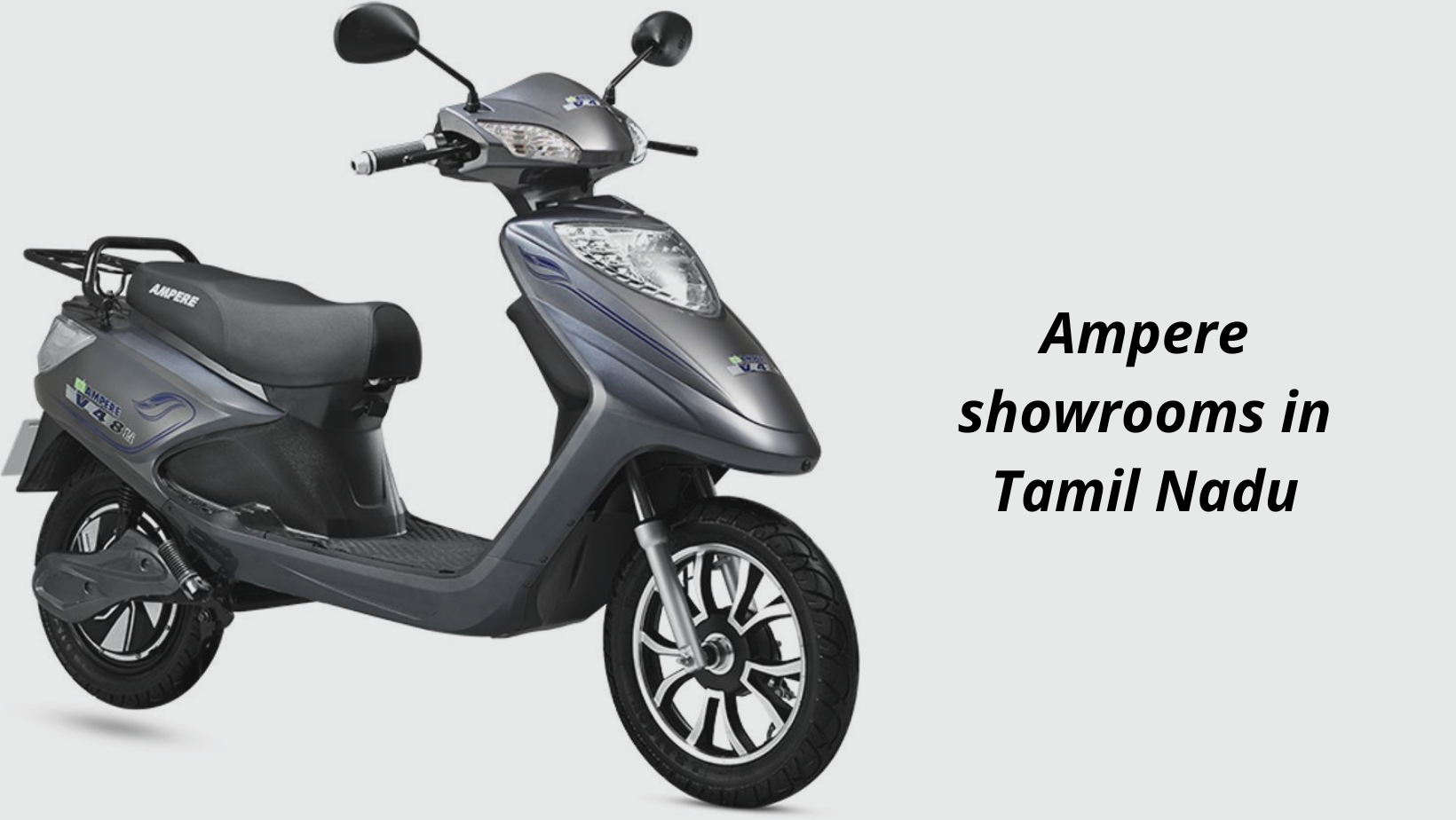 Mahalakshmi Agencies
Mahalakshmi Agencies can be reached at 93/2D, Thennampalayam - Annur Rd, Indira Garden, Uppilipalayam, Tamil Nadu 641407
Dhruv Communications LLP
This electric bike dealer is located at No 31 & 32, 1st St, opposite Kasi Theatre, Anjugam Nagar, Ashok Nagar, Chennai, Tamil Nadu 600083
Ampere Nathampannai
This EV showroom is located at Ramanathapuram Rd, Palaniappa Nagar, Nathampannai, Tamil Nadu 622005
T.Chendur Motors
T. Chendu Motors can be reached at Plot No.19, Denkanikotta Rd, near Railway station, opp. Ramakrishna school, Venkateswara Colony, R.K Nagar, Hosur, Tamil Nadu 635109. Their website link is here https://dharmapurionline.com/ad/tchendur-motorss-ampere-e-vehicle/
Akshaya Auto
Akshaya Auto is located at 17/28 K R Ramaswamy, Nagar, Velachery Rd, Chennai, Tamil Nadu 600042
RM MOTORS AND AGENCY
This electric vehicle agency can be reached at 13A Thogamalai, Tamil Nadu 620009.
Hope this article on Ampere showrooms in Tamil Nadu is useful to you. Please read Ampere showrooms in Gujarat