Daymak Spiritus: The first futuristic electric car capable of mining Bitcoin
Hello People. This article is about Daymak Spiritus: The first futuristic electric car capable of mining Bitcoin. Toronto based Daymak is accepting pre-orders for the car, which will be capable of mining bitcoin utilizing solar technology. The company plans to launch a cryptocurrency-mining car that will allow owners to make money when parked, plugged in, or wireless charging.
The patent pending technology would be the first of its kind, marking a major milestone in the innovation surrounding the bitcoin mining industry. Spiritus is a three-wheeled all-electric vehicle able to seat two adults aimed at being a daily commuter "designed with the track in mind," according to Daymak's website.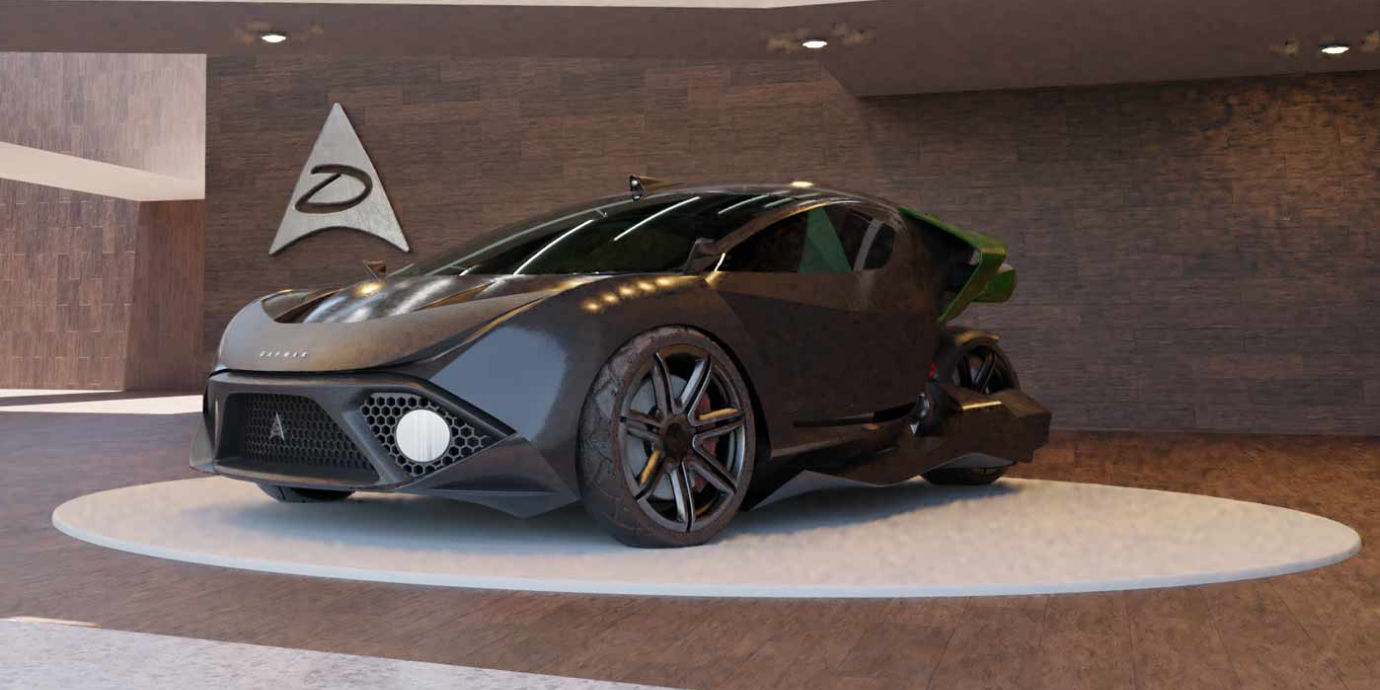 The base model Spiritus Deluxe has a top speed of over 85 mph, a 0-to-60 time of 6.9 seconds, and a range of 180 miles. The upgraded sport model Spiritus Ultimate has a top speed of over 130 mph, a 0-to-60 time of 1.8 seconds and a range of 300 miles. Every Spiritus vehicle will be a node on the Blockchain, and will include Daymak Nebula Miner and Nebula Wallet," states the company. The combination of technological advancement in the automobile, renewable energy, and bitcoin is an absolute testament to the extraordinary pace at which they are developing it.
The crypto capabilities of the Spiritus could offset its own monthly lease price, Aldo Baiocchi, president and founder of Daymak, said that in an interview. With quoted retail prices of $19,995 and $149,000 for the Deluxe and Ultimate, respectively, deliveries are set to begin in 2023. Buyers can also pre-order the Spiritus Deluxe for $18,495.
Baiocchi also said that Daymak aims to become the leader in the three-wheeled EV market, as well as the market for small electric vehicles such as ATVs, mobility scooters, and e-bikes.
The new light electric vehicle (LEV), named the Spiritus, will be equipped with high-tech mining hardware and blockchain technology that will allow it to mine all kinds of crypto, from Bitcoin to Dogecoin, while it's charging.
Crypto mining is a way of earning cryptocurrencies by solving cryptographic equations and algorithms through computers. One can mine via any computer, including the one onboard this futuristic car.
It is curious to know whether or not other automakers will begin to feel pressure to implement this technology themselves, as those who become customers of bitcoin-mining capable vehicles literally profit from ownership. This breakthrough is a prime example of the incentive structures bitcoin presents.
Hope this article on Daymak Spiritus: The first futuristic electric car capable of mining Bitcoin is useful to you. To read about jobs in the Electric Vehicle Industry, please visit Job opportunities in Electric Vehicle Sector and its Charging Infrastructure industry