Electric Vehicles set to play a key role in Logistics sector In The Next Five Years
Hello People. This article discusses about how electric vehicles is set to play a key role in logistics sector in the next five years. Electric Vehicles have played a key role during the pandemic in the case of logistics and doorstep deliveries . EVs enable them to optimise their deliveries, and allow them to operate for more trips, lesser maintenance, and service support for consumers.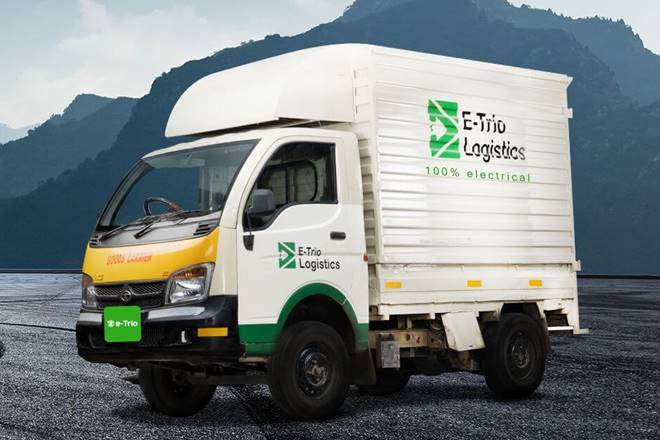 Flipkart has partnered with Hero Electric, Mahindra Electric and Piaggio to procure specific vehicles to be deployed. Flipkart will also be using the three-wheeler Treo Zor.
Flipkart has already started deploying two-wheeler and three-wheeler electric vehicles in multiple locations for delivery across the country, including in Delhi, Bengaluru, Hyderabad, Kolkata, Guwahati and Pune.
Amazon India and Mahindra Electric announced a partnership under which the e-commerce major has deployed the latter's electric vehicles in its delivery network.
Amazon India has deployed close to a hundred Mahindra Treo Zor EVs in seven major cities. Amazon India had announced that its fleet of delivery vehicles will include 10,000 electric vehicles (EVs) by 2025 in India.
Globally, a commitment of 1,00,000 electric vehicles usage in the delivery fleet by 2030 was announced in the Climate Pledge signed by Amazon.
Due to the continuous surge in consumer fuel prices , EVs can easily help reduce vehicle running costs as compared to ICE vehicles. To understand this better, an average EV based two-wheeler can be fully charged for approximately 14 paisa and travel between 60- 70 kms.
On the other hand, a petrol-based motorbike needs more than a liter of petrol (worth Rs 100) to travel the same distance. Thus, the economic benefits of EVs in the long run are compensated by their initial high acquisition.
Also due to reduced carbon footprint, EVs become an attractive proposition. Moreover, EVs are far less complex vehicle structures and can easily help customers reduce hidden costs by modern technologies and software for fleet tracking, battery health and optimization and telematics.
EVs are easier to integrate with sensors. Using smarter technologies will eventually curb inefficiencies with respect to route optimization and entire fleet operations.
Because of the huge savings on fuel intake and asset utilisation costs, EVs can also play a major role towards low cost last mile delivery in the coming days. This will lead to easing of retail prices of several items as logistics is a key component in the cost mix.
There is a huge rise in demand for doorstep deliveries and the growth of ecommerce is very high and EVs will be the choice for last-mile delivery. Even as the acquisition costs of an ICE are lower now, as technologies evolve and battery costs come down, EVs in the future will become more economical.
The government, along with the industry should look at further educating consumers, bursting myths, and position EVs as the future of India's transportation ecosystem.
The shift towards electric mobility is inevitable. We need a steady push and an indigenous ecosystem to make EVs more affordable and accessible will be a requisite to drive this industry.
Hope this article on how electric vehicles is set to play a key role in the logistics sector in the next five years is useful to you. To read about jobs in the Electric Vehicle Industry, please visit Job opportunities in Electric Vehicle Sector and its Charging Infrastructure industry