Permissions required to setup an electric vehicle charging station in India
Hello People. This article discusses about what are the Permissions required to setup an electric vehicle charging station in India. According to an official communique issued by the Ministry of Power, "the setting-up of Public Charging Stations in India shall be a de-licensed activity". The document states that "any individual/entity is free to set-up public charging stations, provided that such stations meet the technical as well as performance standards and protocols" laid down by the Ministry of Power and Central Electricity Authority from time to time.
What are these minimum requirements? The minimum requirements for a Public Charging Station include an exclusive transformer with all related substation equipment which includes plug-in nozzles, 33/11 KV cables (for metering and termination purposes) and also, circuit breakers the form of safety equipment.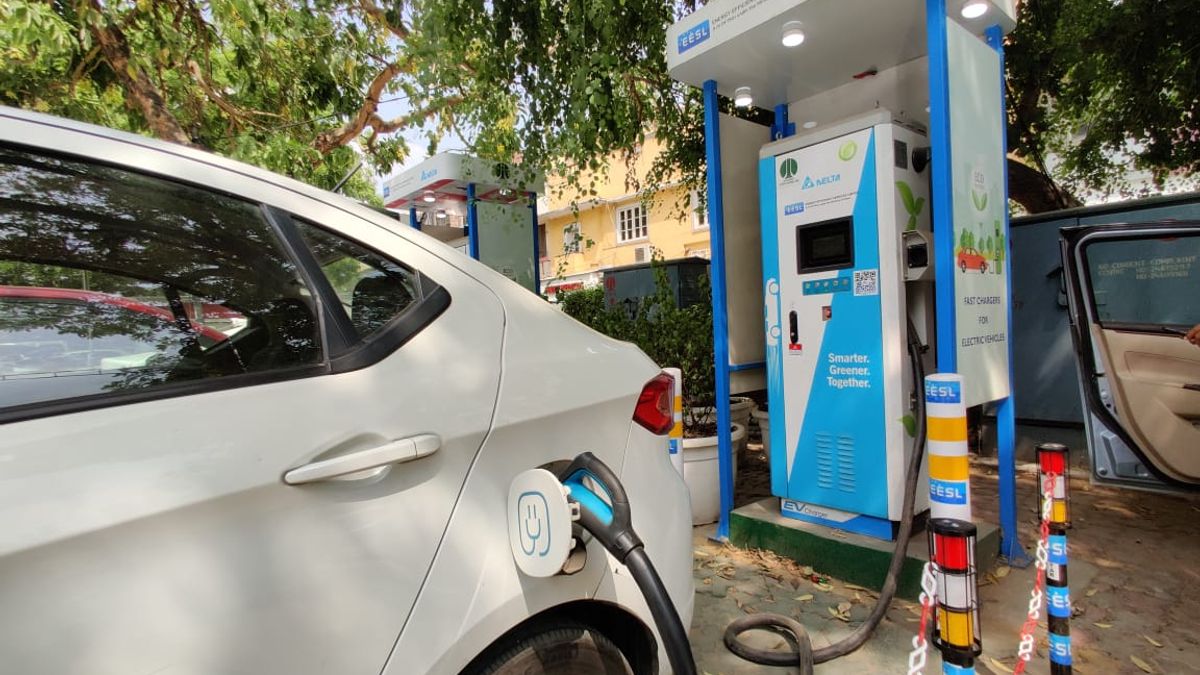 A public charger must have a minimum of one electric kiosk featuring multiple charging points. In addition to the bare minimum requirement, multiple kiosks and charging points can be installed.
You can get an awareness of the different types of electric vehicle charging, the time they take to charge a vehicle by reading the following.
Level One EV charging
This can be used at home. Level One electric vehicle charging is rated at 120 volts. The hardware required for this is a cord with an attached control-box and is supplied as standard with every electric vehicle. One has to simply plug-in to a three-pin wall socket. The three pin plug has to be grounded. It usually takes 16 to 20 hours to fully charge the vehicle's batteries depending upon its capacity using this type of charger.
The advantage of using this charging type is that it does not require the installation of additional hardware and easy to use. You just simply need to the park your vehicle near a three-pin wall socket and plug-in the charging cable. The drawback of this technique is that it takes a lot of time to completely charge the vehicle.
Level Two EV charging
Level Two charging for electric vehicles is rated at 240 volts.  This type of charging requires additional hardware. On the purchase of an electric vehicle, manufacturers or charging station providers will install an AC wall-box charger at the customer's home and in some cases at the place of work as well. An electric vehicle can be fully charged in as early as 6 hours or so depending upon the battery capacity using this charger.
Level 2 charging is considerably faster when compared to Level 1 charging. It is said to be more energy-efficient as well. But this charging technique is expensive because of the use of more sophisticated hardware.
Level Three EV charging
The level Three chargers for electric vehicles are the ones that one will find at public charging stations. These are called as DC fast charging. It converts the AC current into DC current for direct storage in electric vehicle batteries. It is usually rated at 480 volts.
With the help of a DC fast charger, an electric vehicle can be charged to 80 per cent in less than an hour. Tesla superchargers are able to reach the same charging capacity within half an hour. The hardware required for the same is quite expensive and is usually found at public charging stations. In order to use them, one needs to pay certain charges to the service provider.
There are mainly four  DC Fast Charging connectors currently being used all over the world.
CHAdeMO – Cars like Nissan and other Japanese companies like Mitsubishi
Type 2 or SAE Combo Charging System (CCS) – Companies like BMW, GM, VW, and other carmakers
Supercharger – This is a Tesla standard connector
GB/T - BYD among other Chinese companies use this. Mahindra and Tata electric cars also use this standard
Note: There are also some 3A socket chargers available in India.
Coming back to permissions and minimum requirements, Fast charging stations, set up for long-range EVs or heavy-duty EVs like buses need to have two chargers of 100 kW each, with only one connector gun attached to each.
Charging facilities for heavy-duty EVs should be located near bus depots. Private bus fleet/car fleet owners are free to set up a charging station as per their individual requirements, as long as the station isn't open to public use. In fact, the minimum infrastructure requirements do not apply to any private charging points for individual EV owners.
In case of setting up a fast charger, the charging station is also required to have liquid-cooled cables to charge fluid-cooled batteries. The guidelines mention "adequate space for charging and entry/exit of vehicles", but they haven't specified just what the spatial definition of adequate is.
What is the application procedure?
A clearance certificate has to be issued by the electrical inspector designated by the local distribution company. Only after that, a Public Charging Station can only be operational
According to a revised set of guidelines published by the Ministry of Power, in 2019, the Electric Vehicle Service Equipment (EVSE) shall be type tested by an agency or lab accredited by the National Accreditation Board for Testing and Calibration Laboratories (NABL).
EVSE, as specified by the Ministry of Housing and Urban Affairs, is a small wall-mounted box that supplies electric energy for recharging of batteries, while also allowing a safety lock-out feature that can be customised to include software for remote monitoring, integration of payment gateways etc.
The owner of the station has to tie up with an online network service provider to enable online booking of charging slots by EV owners. One must obtain sanction for the load requirement from the local electricity distribution company and deposit a security amount for the same. The DISCOM will determine whether an additional transformer needs to be installed to handle the additional load. It's unclear at this point, what the charges for it will be, or whether they are to be borne by the operator.
According to the MoP's guidelines, Central Electricity Authority shall create and maintain a national online database of all the Public Charging Stations through the distribution company in that respective area. EV tariff is needed at the selected location, along with a No Objection Certificate by the landowner, should it be installed on rented land. All equipment must be ISO-certified and must adhere to minimum safety requirements. Although the official guidelines don't specify just what basic amenities must be installed on-site, it can be safely assumed that the outpost should have a technician, an operator, washrooms and drinking water outlets.
According to the revised set of guidelines by the MoP, "each state government shall nominate a Nodal Agency" for the setting up of its charging infrastructure. The document all but confirms that this nodal agency will be the state's electricity distribution company (DISCOM), while leaving some room for the possibility that Nodal authority can be granted to an Urban Local Body or a Public Sector Undertaking. Nodal authority is to provide electricity access on priority to interested parties.
How much space is mandatory for an EV charging station?
Government is yet to specify the mandatory spatial requirements. However, a minimum space of 300 to 500 sq ft is required so one can park 2-3 cars. It's a good opportunity for mall owners to utilise vast parking spaces. A small kiosk, which can only accommodate a scooter or two is unlikely to get you a desirable RoI, compared to the initial investment that goes into such an undertaking.
Hope this article on Permissions required to setup an electric vehicle charging station in India is useful to you. To read about jobs in the Electric Vehicle Industry, please visit Job opportunities in Electric Vehicle Sector and its Charging Infrastructure industry