Tata electric car showrooms in Warangal
Hello People. This article gives you information about Tata electric car showrooms in Warangal. Tata manufactures electric cars and they are available for sale in Tata showrooms.
Tata showroom Industrial Estate
This dealer is located at No 15/1/422/A and B SVP Road, beside Industrial Estate, Warangal, Telangana 506007. Their website link is here https://dealer-locator.cars.tatamotors.com/tata-motors-cars-showroom-select-motors-svp-road-car-dealer-svp-road-warangal-77208/Home?utm_source=locator&utm_medium=googleplaces
GEETHA AUTO COMMERCIALS
This dealer can be reached at H.No 57-5-257/1, MAIN ROAD, BESIDES SAKSHI PRESS WARANGAL TO HYDERABAD HIGHWAY, RAMPUR VILLAGE, DHARMASAGAR, Balasamudram, Hanamkonda, Telangana 506151.
Tata showroom Hanamkonda
This showroom is located at Peddammagadda, Hanamkonda, Telangana 506007. Their website link is here https://dealer-locator.cars.tatamotors.com/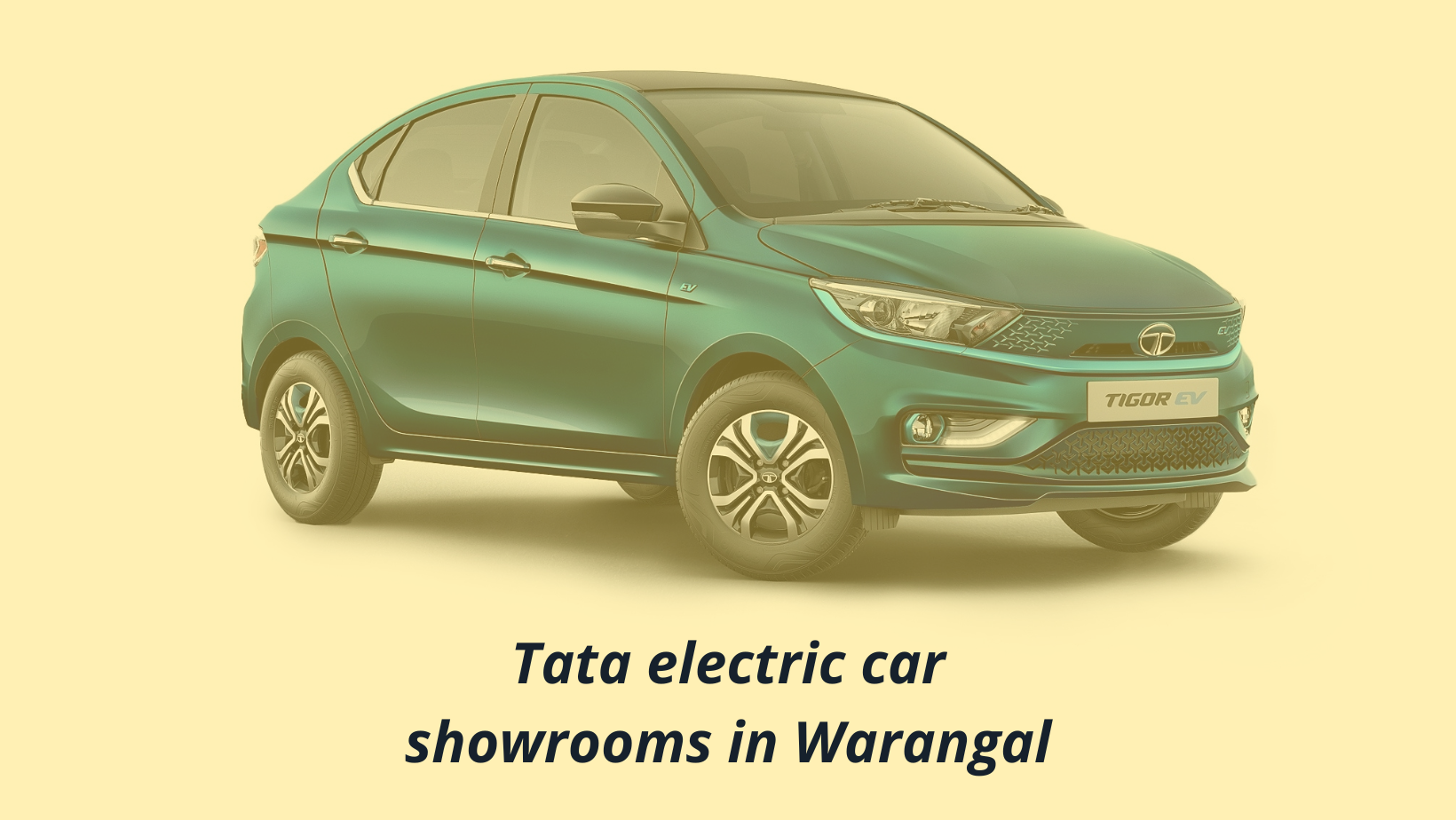 Tata showroom Brahmanawada
This dealer can be reached at Hyderabad - Warangal Hwy, Raganna Darwaja, Brahmanawada, Hanamkonda, Telangana 506011. Their website can be found here https://www.tatamotors.com/
Adarsha Auto World, Warangal, Mulugu Road
This dealer is located at 15-1-423, 424 Industrial Estate, Mulugu Rd, opp. Lb College, Warangal, Telangana 506001. Their website link is here https://www.nexaofwarangaleast.com/?utm_source=gmb&utm_medium=google
Aadhi Lakshmi Auto Consultancy
This consultant can be reached at 288a, Narsampet Rd, A J Mills Colony, LB Nagar, Warangal, Telangana 506002
Tata showroom Mahabubabad - Yellandu Rd
This showrrom is located at Gilada Modern Dal and Oil Mill Complex No 1/4/112/J, Mahabubabad - Yellandu Rd, Telangana 506101. Their website can be found here https://dealer-locator.cars.tatamotors.com/tata-motors-cars-showroom-select-motors-yellandu-road-car-dealer-yellandu-road-mahabubabad-91217/Home?utm_source=locator&utm_medium=googleplaces
Tata showroom Jangaon
This dealer can be reached at Plot No 6/2, 4/5, Hyderabad Rd, opposite Bharath Gas, Jyothi Nagar Colony, Jangaon, Telangana 506167. Their website link is here https://dealer-locator.cars.tatamotors.com/tata-motors-cars-showroom-select-motors-jangaon-hyderabad-road-car-dealer-jangaon-hyderabad-road-jangaon-91213/Home?utm_source=locator&utm_medium=googleplaces
Hope this article on Tata electric car showrooms in Warangal is useful to you. Please read Tata electric car showrooms in Visakhapatnam