BMW Vision AMBY & BMW i Vision AMBY
BMW Vision AMBY
Hello People. This article discusses about BMW Vision AMBY & BMW i Vision AMBY. BMW Vision AMBY concept appears to be a combination of bicycle and motorbike. It is an electric two-wheeled vehicle which blurs the lines between motorcycle and bicycle.  The concept aims to control maximum speed with geofencing where GPS and mapping technology detects the riding environment to limit speed.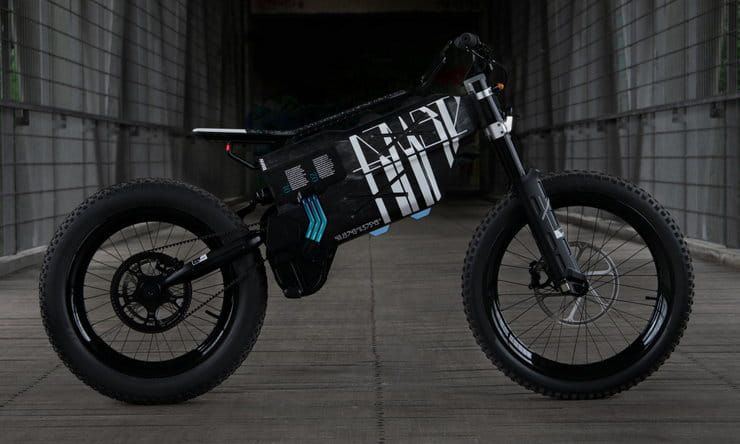 A manual ride mode may also be offered to cast aside big brother.  It is expected to be offering three distinct modes which are suitable for cycle ways (25 km/h) in the first mode, urban roads (45 km/h) in the second mode or a top speed 60 km/h option in the third mode. It will fill the role of a bicycle in some instances, or a fairly restricted motorcycle in others, with a licence plate included.
BMW explains that a linked phone app will be used, which will check against stored data on license type and on demand insurance. A legislation to support this kind of vehicle is lacking, however BMW mentions that their concept is aimed at helping to implement it by driving demand and showing the possibilities on offer.
Vision AMBY weighs 65 kg  with acceleration controlled via a throttle grip.  It has much more in common with a motorcycle than bicycle. It does not have pedals
The bike has a 26 inch front and 24 inch rear wheel with chunky tyres. Seat height is similar to many motorcycles.
The blocky unit in the frame is the battery and drive units. A U-shaped headlight is featured, with double element tail light, both LED and small indicators. All these elements are much more in-line with elements on a bicycle, rather than a motorcycle.
Range is claimed at 110 km, which would be fairly impressive if it applies to the highest power mode. Other inclusions are ABS, an automatic high beam, brake light assistant, daytime running lights, a tyre pressure monitoring system option, distance radar with visual and acoustic warnings for vehicles approaching from behind.
There's also a possibility of smartphone integration. Another feature being possibly incorporating customary identification options like Face ID, current charge readout and basic functionalities.
A magnetic holder could mount the phone, with inductive charging. Anti-theft protection or a programmable immobiliser device is also expected.
BMW i Vision AMBY
BMW presents its BMW i Vision Amby. BMW says this is a high-speed pedelec designed for the urbanist. This is an e-bike with several features built in. BMW is aiming to take the concept of electric bicycle (e-bike) into a high tech future,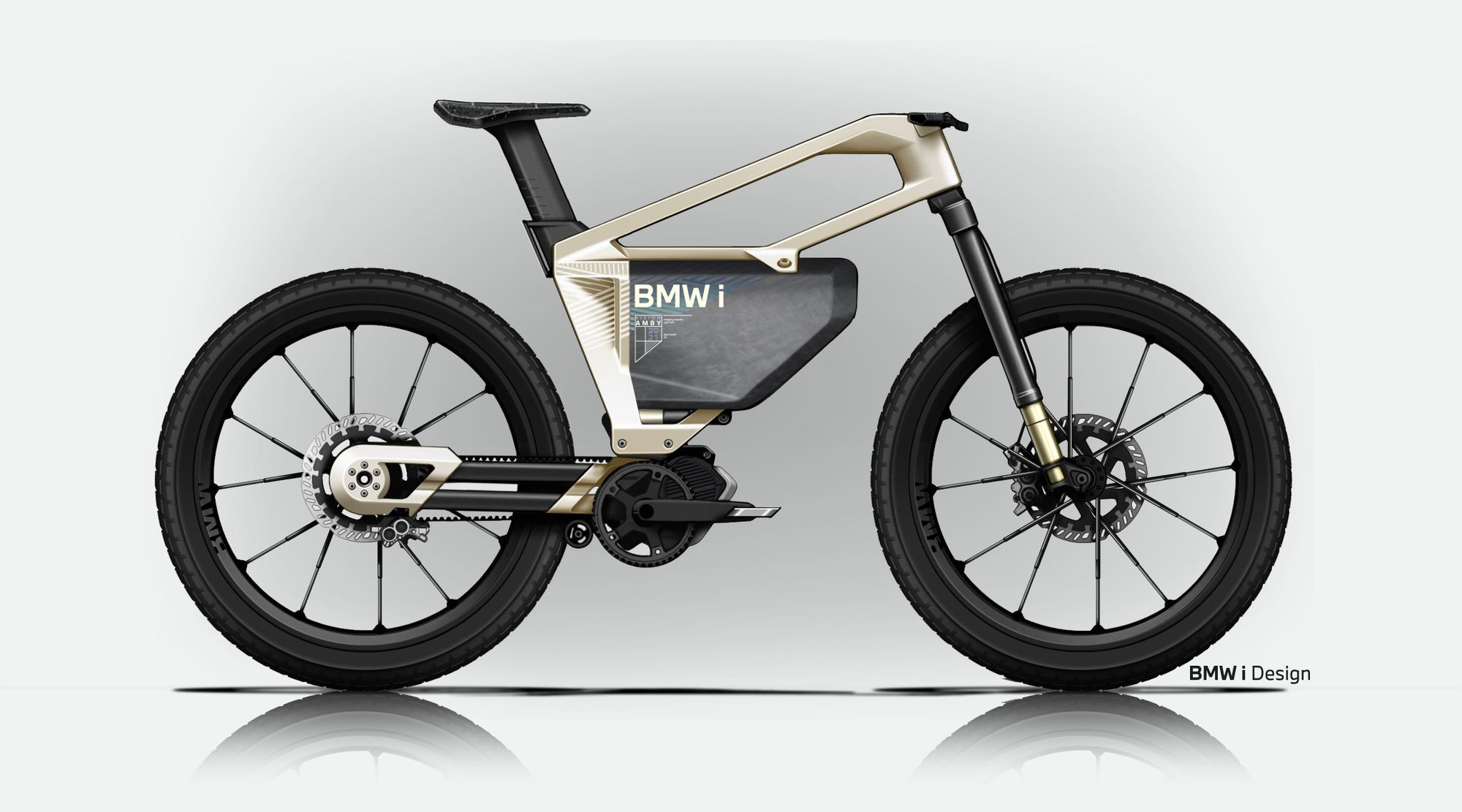 I Vision Amby is a pedal powered two-wheeler with drive supplemented by an electric motor fed by a 2,000 Wh battery. BMW says recharge time takes three hours and a full charge allows the Amby to travel a claimed 300 km at a maximum speed of 25 km/h.
There is no button or throttle for zero-effort movement. Power from the motor only comes in when the rider starts cycling. The 27.5-inch rear wheel uses a toothed belt for low maintenance and the wheel itself is mounted on a single-sided swingarm in a design taken from BMW's Motorrad division.
There are three ride modes. Mode 1 allows the Amby to 25 km/h, mode 2 allows up to 45 km/h and mode 3 which is named Vmodmax goes to a  top speed of 60 km/h. Range is inversely proportional to speed with mode 1 giving 300 km, mode 2 giving 180 km and mode 3 has a range of 75 km.
When the rider's smartphone is connected to the Amby, High tech comes into play. BMW smartphone app foresees user restrictions like licence classes and insurance regulations. An app will store such information and connect to the Amby, indicating what speeds the user is restricted to depending on licence.
i Vision Amby uses geo-fencing to limit movement to specific areas and restrict travel speed based on regulatory limits. The app also uses facial recognition as a digital key allowing access to the Amby.
Other tech features on the Amby are an electrically adjustable seat post. It automatically adjusts to the preferred rider height based on the digital key with the seat height. The seat height is automatically set by the Amby after the user enters biometric data such as height and inside leg measurement.
Other possible tech that might be included into the I Vision Amby are ABS for bicycles, automatic high-beam assist, automatic brake lights and DRLS. Further possibilities include tyre pressure monitoring and proximity rider to warn of vehicles approaching from the rear.
Hope this article about BMW Vision AMBY and BMW i Vision AMBY is useful to you. To check the list of top electric cycles, please visit Top electric cycles in India