Pure EV showrooms in Gujarat
Hello People. This article gives you information about Pure EV showrooms in Gujarat. Pure EV manufactures electric bikes and electric bicycles.
Vajraa Enterprise
Vajraa Enterprise is located at Prathna Row House no 5 Opp Sneh Sankul Wadi, Anand Mahal Road Landmark - Green elina shopping Center, Surat, Gujarat 395009
Be Plugged
This electric vehicle showroom can be reached at G1, Luxuria trade hub near VR mall, Surat - Dumas Rd, Surat, Gujarat 394518
eBikes Automobile
eBikes Automobile is located at 11/12, Meera Complex, near Mayur Hotel, opp. Sunshine Hotel, Nagalpur, Mehsana, Gujarat 384002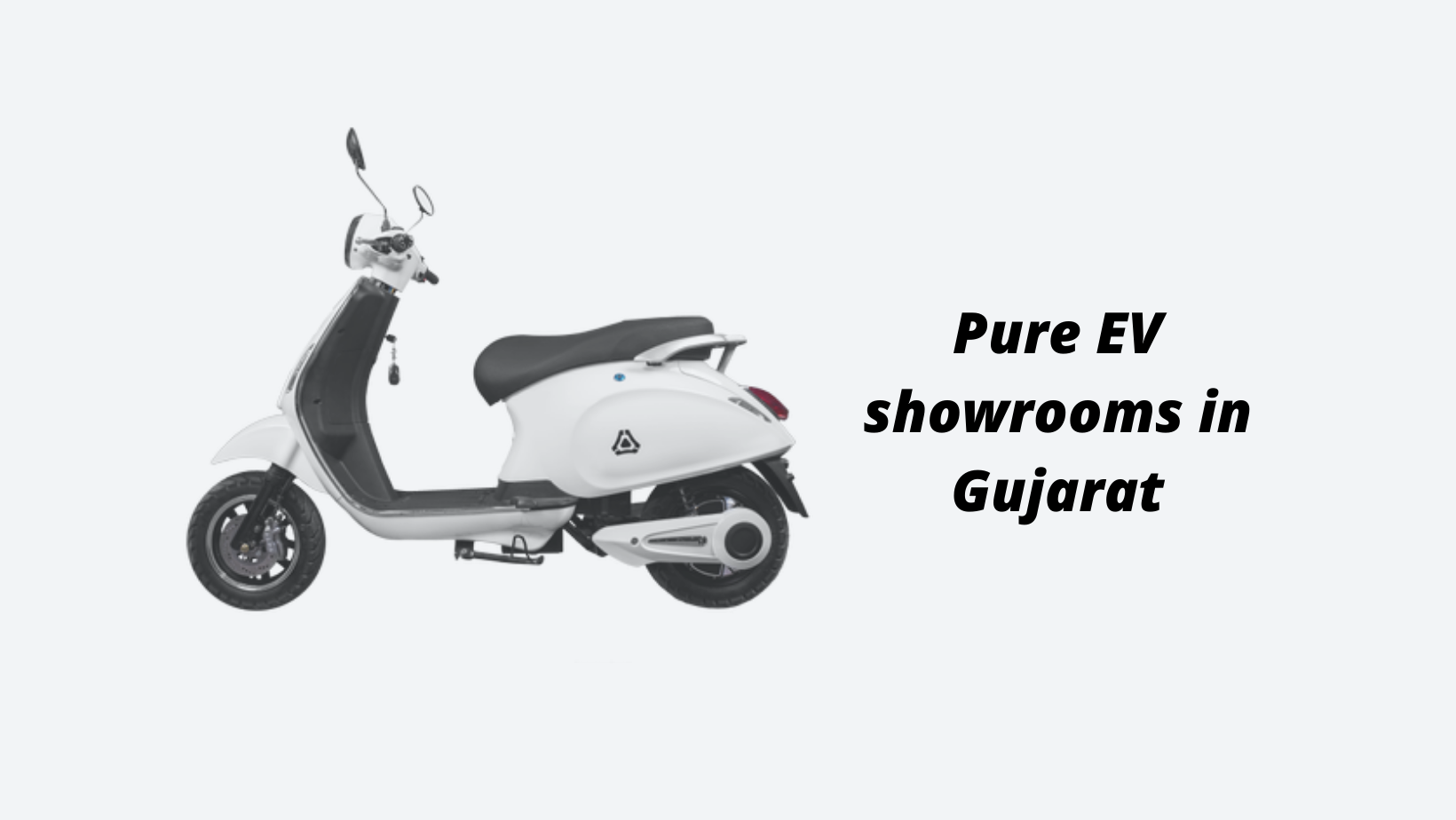 RADHEY EV
This electric vehicle showroom can be reached at G-8,Rise On Plaza, Sarthana Jakat Naka, Varachha, Surat, Gujarat 395006
RATNA MARKETING
RATNA MARKETING is located at ISCON PRIDE, HIGHWAY, opp. RELIANCE PETROL PUMP, Deesa, Gujarat 385535
Modern Automobiles
This electric vehicle dealer can be reached at Shop No. 9, Kaveri Corporation, Navapara Rd, Bhavnagar, Gujarat 364001
Silent Motors
Silent Motors is located at A-3 & 4, M Cube, NH-08, Balitha, Vapi, Gujarat 396191
Parth Enterprise
This electric vehicle showroom can be reached at GF-28, Samanvay Status-ll, Atladara, Before Banco Company, Padra Road, Vadodara, Gujarat 390012
Ambica Auto Care
Ambica Auto Care is located at Plot No. 1, Survey No. 860, Near.Bypass Tolltax Himatnagar-IDAR Bypass Road, Katvad Rd, Himatnagar, Gujarat 383001
Harshesh Bikes
This electric vehicle showroom can be reached at Shanti Tower, G.F.-7, opposite Devdarshan Apartments, near ManekBaug Hall, Ambawadi, Ahmedabad, Gujarat 380015
For EVs to run smoothly, chargers are very important. Smart chargers are connected to the cloud and it allows the charging station owner to monitor, manage, and restrict the use of their devices remotely to optimize energy consumption.
With cloud-based solutions, there is high amount of flexibility. It becomes effortless to add and remove features and create a system that suits your needs. New features can also be added and updated to existing charging stations. This is why smart EV charging is also future-proof. Changing demands and hopes will be turned into new features, and added into the smart system as the world keeps changing.
Hope this article on Pure EV showrooms in Gujarat is useful to you. Please read Electric Vehicle manufacturers in Gujarat