How to handle electric vehicle repairs?
Hello People. This article is about how to handle electric vehicle repairs.
Electric vehicles have popularity for their low energy consumption and affordable prices.  
Repair work on an EV is more challenging. Safety considerations associated with the vehicles battery pack and electrical system makes it complicated.
Vehicle manufacturers are investing to provide repair centers to EVs and this process will continue to grow. Manufacturer supported dealerships have the technicians and diagnostic equipment required for a repair.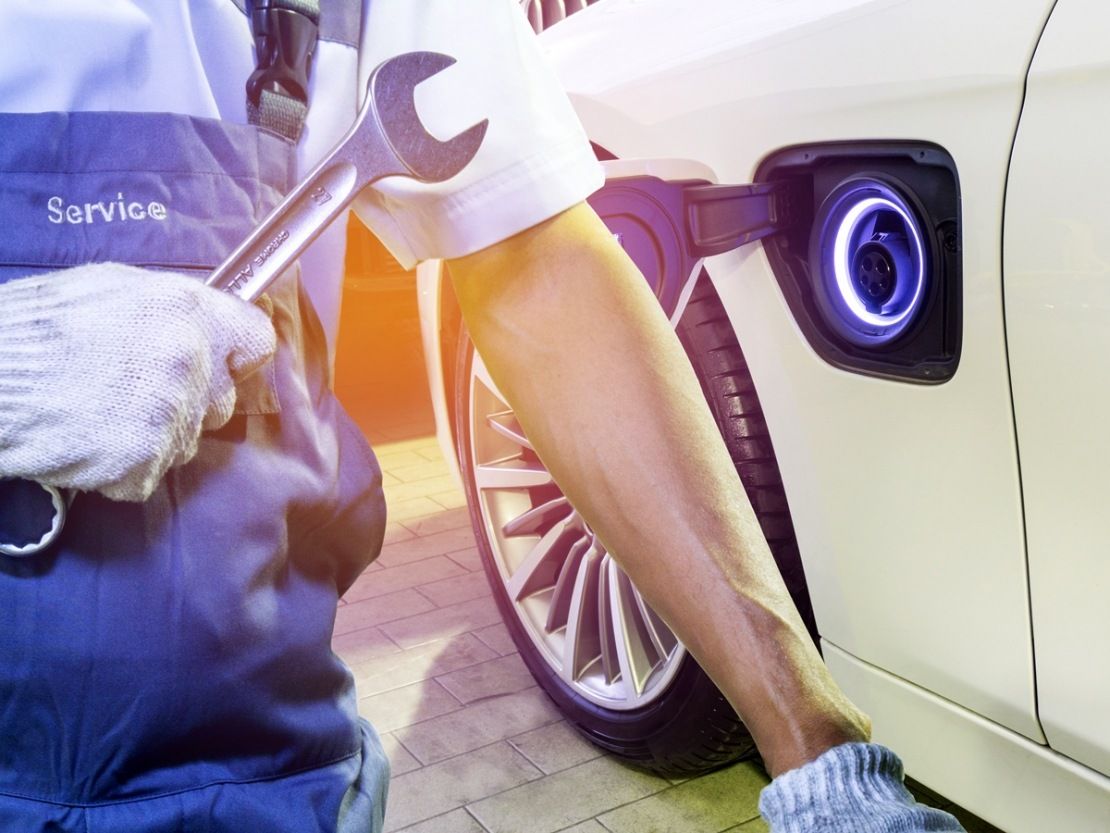 Some tips to handle electric vehicle repairs are as follows
Disconnect the electric system
This step is necessary to isolate the current from the high voltage battery. This is very important in order to work safely.
Use the suitable oil
Electric vehicles have high voltage air conditioning compressors. Therefore quality oil must be used for these compressors. Poor quality oils can pollute the system.
Avoid overheating the batteries
Battery temperatures cannot go above 60ºC. It is important to make sure the batteries do not go above this temperature when repairing.
Check the voltage
Before starting to work on the vehicle, wait about 10 minutes after turning off the vehicle. It is necessary to check with the multimeter to be sure the voltage is 0.
Adjust connections correctly
High voltage connections must be connected according to specifications. Loose cables could cause an  accident. It can even set the vehicle on fire.
Identify cables
Do not cut a cable without knowing what it's purpose is. The cable system varies from one car manufacturer to another. Usually orange cables carry high voltage and blue cables carry voltages between 36 and 42 volts.
Careful with ADAS Sensors
Advanced Driver Assistance Systems (ADAS) also known as ADAS sensors are constantly improving. ADAS increases the safety on the road. But due to their complexity, they make repairs more costly.
EVs have a wide range of ADAS sensors. So repair shops need to obtain the necessary equipment, facilities, training, and skills to repair or replace ADAS-equipped parts.

Software Update
When it comes to software, make sure that all systems are properly calibrated, software is up to date and systems are properly communicating.
Availability of spare parts
Availability of spare parts but this could be an issue with electric vehicles. But it this will improve rapidly as more people adopt EVs.
Safety training
Understanding how electric car components work, and hands-on training on how to safely remove high-voltage parts from the electric vehicle is very important for a safe repair.
Vehicle training
Technicians to know the purpose and location of all the electrical components in the electric vehicle. These include the inverter, high-voltage battery, service-disconnect system, and electric air conditioning system. Knowledge about the wiring systems is also important.
Electric car workshops
Look for electric vehicle workshops that cover both hybrid and electric vehicles. As you know that electric vehicles come in two models namely purely electric and hybrid.
Vehicle manufacturers
OEM websites provide in-depth information on EV repairs. It teaches about where electric cables are located and how to disable electrical systems during emergencies. This information is highly useful to accident repair technicians.
Information providers
Repair technicians can access information specific to different makes and models of electric vehicles through subscription-based software systems. They can check for such subscriptions online.
OEM certified repair programs
Sending your electric vehicle technician to OEM certification training provides a great opportunity to learn what they need to know through hands-on experience.
Special gloves
When repairing electric vehicles, Class 0 high-voltage lineman's gloves rated to 1,000 volts is to be used. These gloves enable workers to disable batteries and handle high-voltage parts while avoiding electric shocks.
Protective body suit
Always wear protective clothing when working on or near a electric vehicle. Some electric vehicles maybe leaking electrolyte chemicals after accidents.
Put on Goggles
Goggles should always be worn when testing voltage levels of the electric vehicle.
Insulated hand tools
Insulated tools won't short out any electrical components or cause any sparks when they accidentally fall down. So better use insulated hand tools.
High rated volt-ohm meter
Having high rated volt-ohm meter helps in checking the voltage level. A category III volt-ohm meter rated to 1,000 volts is a better option.
Battery charging equipment
Charging equipment for electric cars is required while repairing it.
Non-metal workbench
Do not put high voltage parts on anything metal, including a workbench. Workbenches with plastic or thick rubber floor mats offers a good solution.
Hope this article on how to handle electric vehicle repairs is useful to you. To read about jobs in the Electric Vehicle Industry, please visit Job opportunities in Electric Vehicle Sector and its Charging Infrastructure industry